Secure access
Only you will be able to access the Andbank Wealth app, thanks to fingerprint and facial recognition.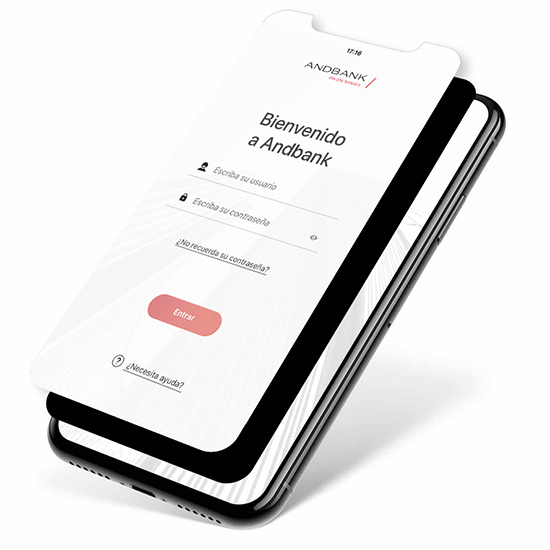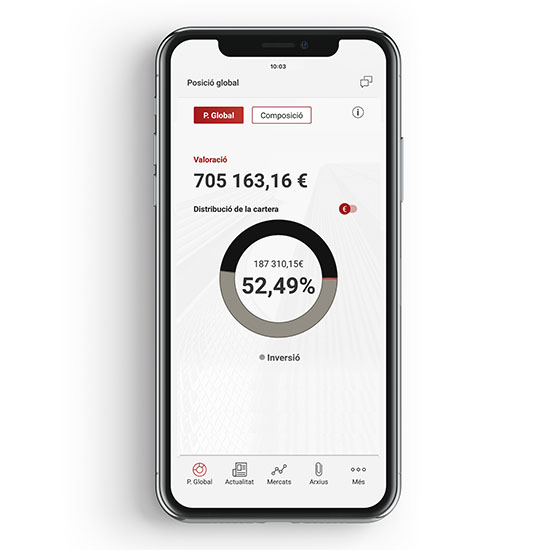 Global position
View your consolidated global position and access your portfolio online, with detailed information on valuation and returns.
Financial information
You can directly access the latest, most relevant news and updates. In addition, it allows the monitoring of markets, stocks and equity ETFs.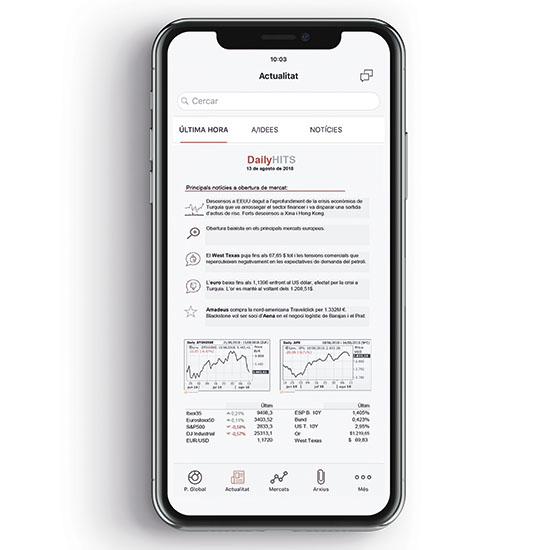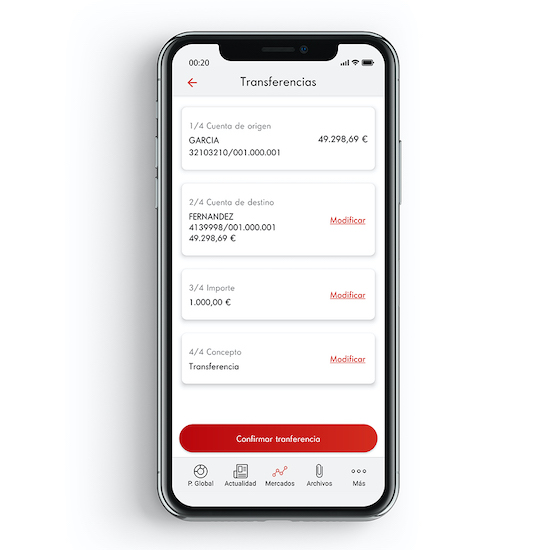 Transfers
You will be able to make transfers between your Andbank accounts and other entities and consult their status, with maximum security.
Cards
Follow and control all the operations made with any of your cards, you can block or unblock them if it is convenient.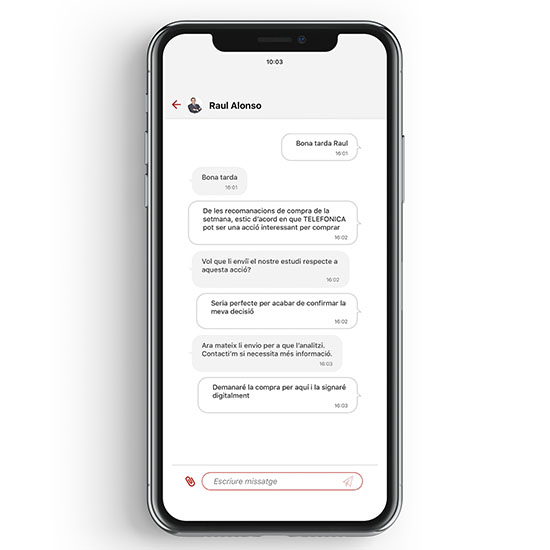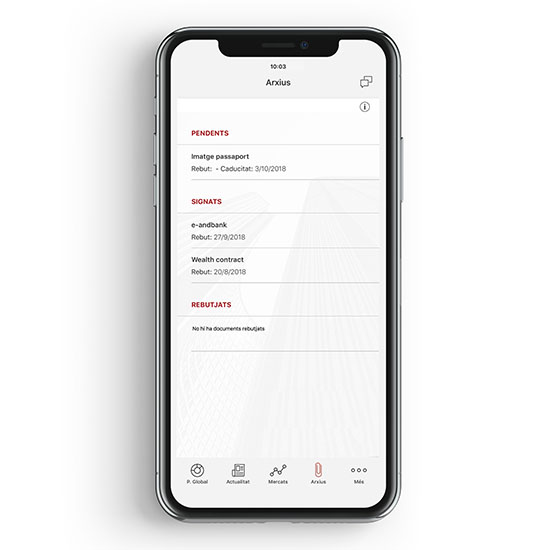 Your online banker
You can communicate with your Private Banker securely and confidentially via the app chat, benefitting from the total freedom of your mobile device, wherever and whenever you choose.
Purchase and sale of securities and funds
This tool will make it easier for you to invest online. You will have a global vision of the market price. You can also access the best funds on the market with a simple click.
Download Andbank Wealth. To start operating, you must contact your banker who will send you an SMS with the activation code.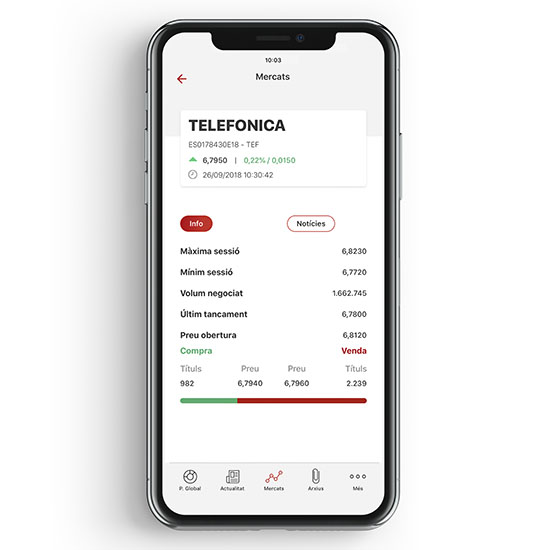 ---